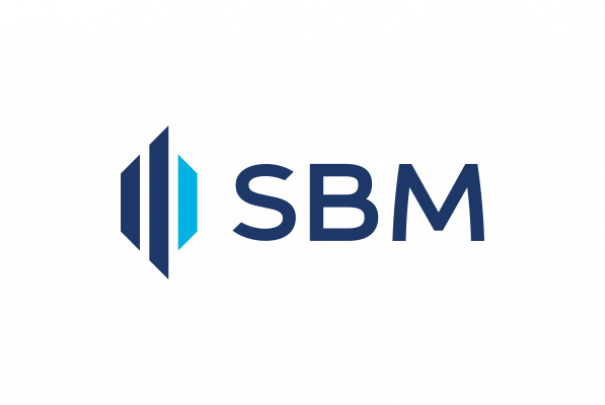 SBM Bank (Mauritius) Ltd is a leading banking institution in Mauritius with total assets of MUR 269.1 billion and total deposits amounting to MUR 238.6 billion as at 31 December 2022. It is the mainstay of the SBM Group, the third largest listed entity on the Stock Exchange of Mauritius.
Since its creation in 1973, the Bank has paved its way to become one of the leading banks in Mauritius, with a major partaking in the country's socio-economic development over the time through its participation in important projects and the active deployment of corporate sustainability initiatives in various fields. 
As a key growth enabler, the Bank has a wide physical presence and an extensive distribution network, with 45 branches and counters and 126 ATMs. The Bank has a workforce of over 1,600 employees, who serve around 545,000 customers across a wide range of market segments including retail, private banking and wealth management, SME, corporate, international, financial, government and non-government institutions. The Bank offers multi-channel capabilities to its clients through state-of-the-art branches, internet and mobile banking services, e-commerce gateways and other digital solutions such as online loan application and online customer onboarding, amongst others. These services allow the Bank's customers to benefit from seamless banking experiences anywhere, anytime. 
The Bank's philosophy is to commit to world-class standards in every area of its business, put customers first in everything it does, be prudent in taking risks with shareholders' and depositors' funds, adhere to the highest ethical and corporate governance standards, and treat its employees with integrity and respect. The Bank has always served the interests of its numerous stakeholders, including investors and shareholders, employees, customers as well as the economies, communities and societies in which it operates. It strives to harness an engaged and empowered workforce, while developing and nurturing talents. In this respect, SBM Group has a well-established staff welfare programme, ranging from training platforms, skill upgrading opportunities to sports activities through the SBM Park.
Testifying to its commendable progress on various fronts and the constant focus on innovation, the Bank has received several accolades in recent years, namely 'Best Bank for SMEs in Mauritius' by Euromoney Awards for Excellence 2023, 'Best Private Bank 2022' by International Finance Magazine, 'Best Retail Customer Services Bank 2022' by International Finance Magazine, 'Bank of the Year - Mauritius 2021' by The Banker Magazine , 'Straight-Through Processing (STP) Excellence Award 2021' by Citigroup, and 'Best Private Bank in Africa for Excellence in Crisis: Client Services 2021' by Global Finance Magazine.