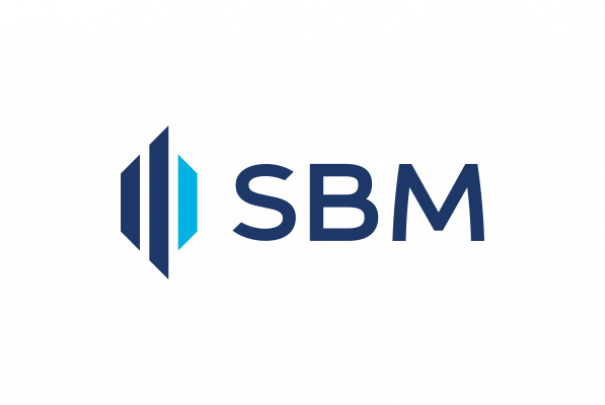 SBM Bank (Mauritius) Ltd is a leading financial institution operating in the Republic of Mauritius since 1973. As at 31 December 2021, the Bank had a domestic market share of 26.5% (2020: 25.8%) for total advances (excluding GBL) and 21.3% (2020: 20.6%) for total segment A deposits.
Our philosophy is to commit to world-class standards in every area of our business; put our customers first in everything we do; be prudent in taking risks with shareholder and depositor funds; adhere to the highest ethical standards; treat our employees with integrity and respect, and expecting the highest performance in return. 
The Bank has always been committed to its stakeholders which include shareholders, customers, the communities in which we live and work, and enhancing our staff's competencies by putting emphasis on talent nurturing and development. The Bank also has a well-established staff welfare programme ranging from training platforms, skill upgrading opportunities to sports activities through SBM Leisure Park. The involvement of SBM Bank in Mauritius goes beyond product offerings. The Bank has always supported the socioeconomic development of the country and been committed to empowering people across all spheres of society.
SBM Bank caters to a wide range of customer segments including Retail, Private Banking and Wealth Management, Treasury, Custody, High-Net-Worth Individuals, Family Offices, SMEs, Corporates, International clients, as well as Financial, Government and Non-governmental Institutions. This diversified customer base is serviced through multi-channel capabilities, including  branches, state-of-the-art Internet and Mobile Banking solutions, ATMs, POS terminals, e-commerce gateways and digital products and services such as SBM Pocket, SBM easy-pay, SBM ShopNCash, Private Banking & Wealth Management portal, Custody Client Portal, Online Loan Application, Online Customer Onboarding for new account opening, SBM Amigos mobile App, e-statement and SBM Now. All these services allow our customers to enjoy a seamless banking experience anywhere, anytime.
The Bank's performance has been recognised and awarded internationally. In 2020, SBM Bank (Mauritius) Ltd was awarded Best Bank in Mauritius 2020 by the Global Finance Magazine; Best Bank of the Year – Mauritius 2020 by The Global Economic Awards; Best Customer Centric Bank – Mauritius 2020 by The Global Economic Awards; Best Private Bank – Mauritius 2020 by Business Tabloid Awards and also won the runners-up trophy for process innovation at the Infosys Finacle Client Innovation Awards 2020. More recently, the Bank earned additional prestigious recognitions, namely Most Innovative Retail Bank - Mauritius 2021 by Global Business Outlook Awards 2021, Straight-Through Processing (STP) Excellence Award by Citigroup Excellence Award and the highly-coveted Bank of the Year - Mauritius 2021 by The Banker Magazine.