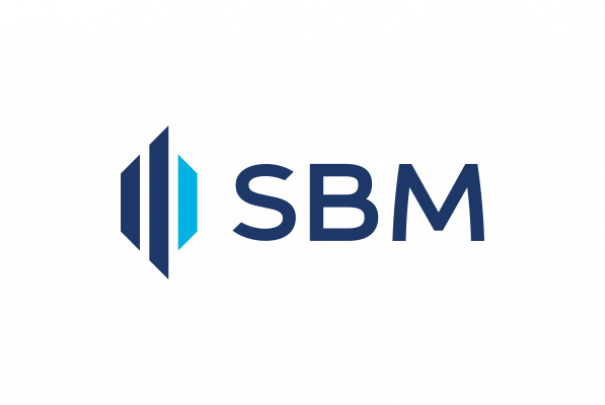 SBM Bank (Mauritius) Ltd is the flagship of SBM Group - a leading Financial Institution in Mauritius. SBM Bank has some Rs 212 billion in terms of assets with deposits totalling Rs 173 billion and 537,228 customers in Mauritius.
SBM Bank is one of the strongest financial institutions in the country. Since its inception in 1973, SBM has grown tremendously and the bank is now well positioned in Mauritius with some 40 branches in Mauritius and Rodrigues and employs some 1,532 staff. Additionally, with a domestic market share of 27% for total advances (excluding GBLs) and 22% for total segment A deposits as at 31 December 2019, SBM Bank (Mauritius) Ltd ranks among the top banks in Mauritius. 
Our philosophy is to commit to world-class standards in every area of our business; put our customers first in everything we do; be prudent in taking risks with shareholder and depositor funds; adhere to the highest ethical standards; treat our employees with integrity and respect and expecting the highest performance in return.  
 
The Bank has always been committed to its stakeholders who include shareholders, customers, the communities in which we live and work and enhancing our staff by laying emphasis on developing and nurturing talent. SBM aims to become a reference in creating talent for a smarter tomorrow. SBM also has a well-established staff welfare programme ranging from training platforms, skill upgrading opportunities to sports activities through SBM Park. The involvement of SBM Bank in Mauritius goes beyond product offerings. The Bank has always supported the socioeconomic development of the country and been committed to empowering people across the spheres of society. 
The Bank caters for a wide range of customer segments including Retail, Private Wealth, Treasury, Custody, High Net Worth, SME, Corporate, International, Financial, government and non-government Institutions. This diversified customer base is serviced through multi-channel capabilities including  branches, Internet and Mobile Banking solutions, ATMs, POS terminals, e-commerce gateways and digital products and services such as SBM easy-pay, SBM ShopNCash, Custody Client Portal, Online Loan Application, e-statement and SBM Now amongst others. All these services allow our customers to enjoy a seamless banking experience anywhere, anytime.
The Bank's performance has been recognised and awarded internationally. In 2019, the Bank was awarded Best Private Banking & Wealth Management Bank Mauritius 2019 by the International Business Magazine; Best Retail Bank 2019 – SBM Bank (Mauritius) Ltd by the Global Banking & Finance Review Magazine; Customer Service Innovation Award by Infosys Finacle Client Innovation Awards 2019; Highest Authorization Approval Rate – Cross Border Consumer Point of Sale (POS) (Issuer) by VISA – SBM Bank (Mauritius) Ltd and Best Wealth Management & Investment Solutions Brand by the Global Brand Awards 2019. More recently, SBM Bank (Mauritius) Ltd was awarded Best Bank in Mauritius by the Global Finance Magazine.